An Easy Guide to Buying Pokemon Cards Online in Canada
Where to Buy Pokemon Cards Online in Canada?
Looking for Pokemon cards in Canada?
Here's how to buy them quickly and easily online. From finding great deals on your favourite sets to discovering the best stores, we have all the information you need to start your Pokemon card collection.

You can buy Pokemon cards online in Canada from various retailers such as Amazon Canada, Walmart Canada, and EB Games Canada. Other options include purchasing from online marketplaces like eBay or from independent sellers on websites like Facebook Marketplace or Craigslist. It's always recommended to make sure you are buying from reputable sellers and to check reviews before making a purchase.

These are usually the first spots most consumers go to get their cards. However, what many don't know is that a lot of these large retail stores can be overpriced. For example, a single booster pack in a Walmart can average $7-9! Meanwhile, the same exact pack at a smaller hobby shop typically sells for $5-6.
It is recommended to support your local hobby shop or purchase from one online when it comes to buying Pokemon cards. The reasons for this are mainly that Hobby Shops specialize in these products, purchase them wholesale, and in many cases offer some of the most competitive prices. Most importantly, you are supporting small business!
Which store you choose from is ultimately your choice, however we have a list of factors below to consider when deciding where you would like to spend your hard earned money.
Research the Current Value of Cards
Researching the current value of cards is an essential part of shopping for Pokemon cards online in Canada. The market for Pokemon cards can fluctuate, and knowing their current value will ensure you are getting the best deals. Fortunately, there are a number of websites available to help you with this research, such as TCG Player or Ebay solds. They provide detailed information on card sets, expansions, and individual cards so you can make sure you get the best deal when making your purchase.

Find a Trusted Online Shop
Choosing an online shop to purchase your Pokemon cards can be tricky, as there are a lot of websites with varying reliability and quality. To make sure you are getting the best, it is best to only buy from reputable websites like eBay, or a larger known store. When checking a stores credibility, be sure they have a physical retail location and Google reviews.
Plus, sites like eBay offer buyer protection, meaning if you don't get exactly what you thought you were buying you will get your money back.

Choose Your Favourite Set and Buy!
Once you have chosen an online shop to buy from, the next step is to select your favourite set of Pokemon cards. There are many sets available from classic to expansion packs, so take your time and pick something perfect for you. Once you've purchased the set, it will be delivered to your address in no time at all!

Everyone has a different favourite set for different reasons. For the most part, each set will have different chase cards that you can find and collect. Some sets are "better" than others in terms of value, but for the most part they are in the same ballpark. When choosing a set you'd like to collect, select one that interests you!
In the end, this is your collection and you should have fun collection it your way.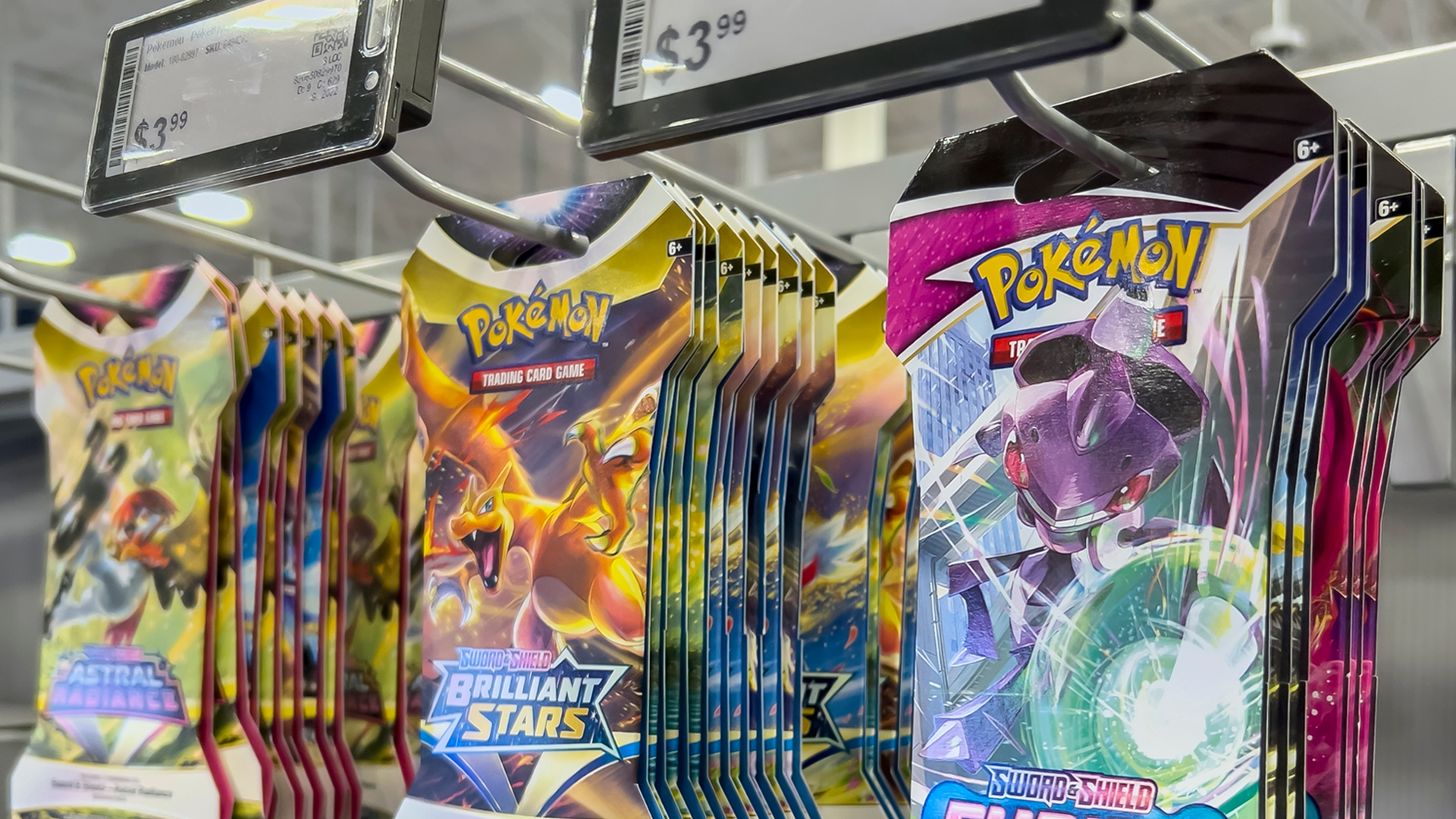 Delivery & Payment Options
Many online stores offer fast and/or freshipping options, so you can get your Pokemon cards as quickly as possible. Most stores will also accept various payment methods, including credit card and Paypal. Be sure to read through the site's delivery, payment policies, and return policies before making a purchase to ensure you're getting the best deal for your money.

Shop for Pokemon Singles and Sealed products from Tistaminis Hobby Shop!
Enjoy Free shipping on orders over $200+ with discount code "SHIPITFREE"
Shop Sealed - Click Below
Shop Singles - Click Below